The creators of the web comic Girl Genius, Professors Phil and Kaja Foglio of Studio Foglio, have fun sending their characters into adventures sporting Victorian underwear and some pretty nifty weapons. And yep, the girls more than occasionally run on TEA.
WTF is Girl Genius? Well, it's a steampunk science adventure, which the Foglios call 'gaslamp fantasy'. The strips are free to read online, so if you're interested, better start on page one…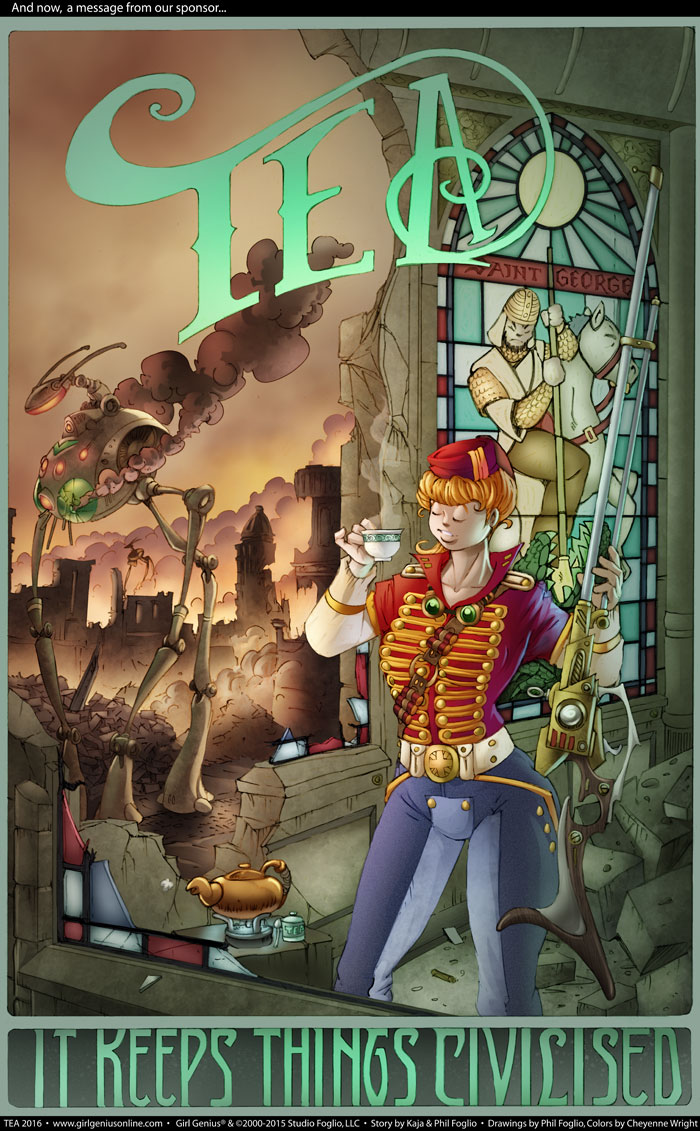 I'd love this image as a poster in my tea den.