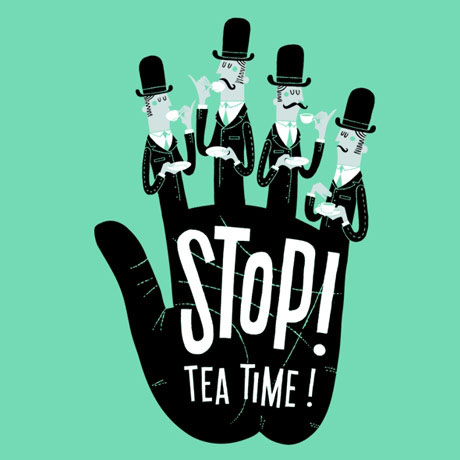 My first post here on Teashirts is on the first tea-themed tshirt I ever bought, which was also the first tshirt I bought from Threadless. I found out about it from a workmate who forwarded me the link and remarked, "this is so you."
Being a yellow person, I was reluctant to buy it because it's mint green and therefore not an ideal colour for my skin tone but it turns out that when I tan it looks all right. They didn't have my size so it's a size bigger than I would like but still a reasonable fit and several years on, still in good nick despite a tiny hole at waistband level.
Every now and again Threadless brings it back on sale, so in addition to this mint green tshirt I have a light blue tank. The design is by Esther Aarts.
I'm wearing it now in honour of the launch of Teashirts. Actually I'm just wearing it as part of my regular getup and thought it'd be nice to pay homage to it.